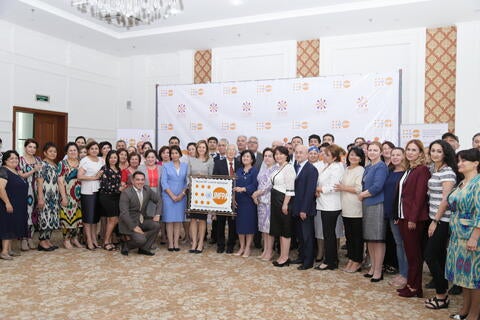 TODAY, 31st of MAY 2019, DUSHANBE, THE UNITED NATIONS POPULATION FUND IN TAJIKISTAN PRESENTED THE NEW REPORT "THE STATE OF WORLD POPULATION 2019".
.
The new SWOP is dedicated to the celebration of the two important historical milestones anniversaries. The event conducted also due to the first official visit of Ms. Alanna Armitage, Director of the United Nations Population Fund Regional Office (UNFPA) for Eastern Europe and Central Asia and Mr. Pedro Pablo Villanueva, Director OIC for the UNFPA Tajikistan Country Office.
.
Fifty years since the UNFPA founded in 1969 – the first specialized agency of the United Nations began to work to solve the problems associated with the growth of the world population and to meet the reproductive health needs of people.
.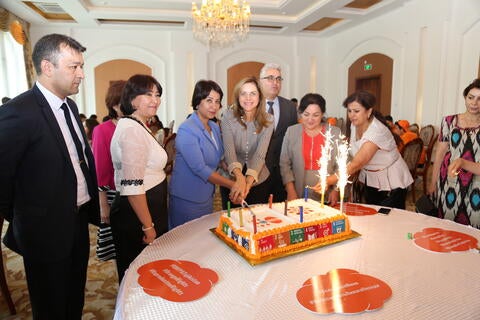 In addition, in 2019, the UNFPA globally celebrates the 25th Anniversary of the International Conference on Population and Development (ICPD) held in 1994, Cairo and at which 179 governments around the world called for providing all people access to comprehensive reproductive health, including voluntary family planning as well as services to ensure the safe pregnancy and childbirth.
.
The new UNFPA report states that the world must make new efforts to guarantee sexual and reproductive rights for all.
.
The global movement for the implementation of reproductive rights, which originated in the 1960s, transformed the lives of hundreds of millions of women giving them the rights and opportunities to control their own body and build their own future. But despite the achievements of the last 50 years that have passed since the UNFPA established–the United Nations specialized agency on sexual and reproductive health, the world still has a lot to do so that the rights and choices can be declared by all people, as stated in "THE STATE OF WORLD POPULATION 2019" presented by UNFPA Tajikistan today.