Youth need safe spaces where they can come together, engage in activities related to their diverse needs and interests, participate in decision making processes and freely express themselves.
While there are many types of spaces, safe spaces ensure the dignity and safety of youth. Safe spaces such as civic spaces enable youth to engage in governance issues; public spaces afford youth the opportunity to participate in sports and other leisure activities in the community; digital spaces help youth interact virtually across borders with everyone; and well planned physical spaces can help accommodate the needs of diverse youth especially those vulnerable to marginalization or violence.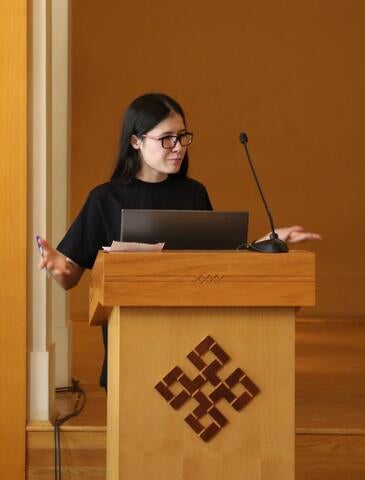 In this regard in commemoration of International Youth Day 2018, UNFPA Tajikistan and UN Women organized an event under the slogan "Youth advocates to prevent harassment at public spaces. Youth for gender equality, supporters of the "HeforShe" campaign".
Talented students – members of the Aga Khan Humanities Project (AKHP) debate club and Y-PEER volunteers during the debates discussed about "Safe spaces for women and girls, prevention of harassment at public places and issues of victim blaming".
"I came here today to support girls and women and to show that they are not happy with harassment, wherever it takes place", - said Siyovush, a student, member of the AKHP debate club. – "I want my family: my sister, my fiancée, future wife and my daughter to freely express themselves in the society, to live in a safe country and realize their dreams".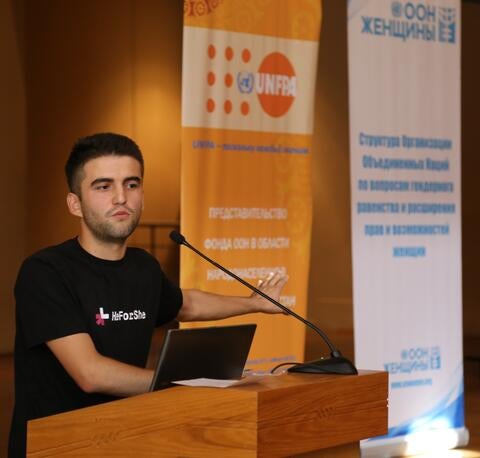 The event aimed to promote youth engagement and empowerment by exploring the role of safe spaces in contributing to freedom of expression, mutual respect and constructive dialogue. It enhanced capacities of young generation on issues of harassment, safety and security of women and girls. The event also got engaged youth in promoting the global "HeForShe" campaign to have more male agents for gender equality and the empowerment women.
***
THE UNITED NATIONS POPULATION FUND
DELIVERING A WORLD WHERE EVERY PREGNANCY IS WANTED, EVERY CHILDBIRTH IS SAFE AND EVERY YOUNG PERSON'S POTENTIAL IS FULFILLED.
BECAUSE EVERYONE COUNTS!