Today, July 11, the World celebrates the Population Day. According to the United Nations, on July 11, 1987, the world population overcame of five billion people. Two years later, the UN established an International holiday – World Population Day.
Each year, the Day is dedicated to a certain topic and in 2018, the Day is held under the slogan "Family planning is an inalienable human right" in honor to the 50th anniversary of the International Conference on Human Rights, where the Tehran Proclamation was adopted on May 13, 1968, which stated: "Parents have a basic human right to determine freely and responsibly the number and the spacing of their children".
Along with this, - "Family planning is not only a matter of human rights; it is also central to women's empowerment, reducing poverty and achieving sustainable development", - declares Dr. Natalya Kanem, an Executive director of the UNFPA.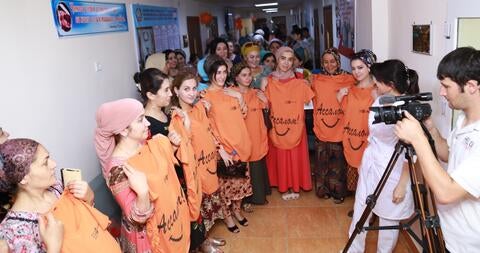 To commemorate next World Population Day, a number of events dedicated to strengthening of family planning services issues and the results achieved are held in Tajikistan based on human rights and access to preferred methods of contraception. Issues of family planning quality and access to information and services for reproductive health and rights in the territory of Tajikistan, as well as the situation in this regard throughout the world will be discussed upon an event.
World practice shows that in developing regions, 214 million women still lack safe and effective family planning methods, for reasons ranging from lack of information or services to lack of support from their partners or communities. This threatens their ability to build a better future for themselves, their families and their communities.
Given the importance of family planning, UNFPA is paying increasing attention UNFPA supports family planning in developing countries by ensuring a reliable supply of a full range of modern contraceptives, strengthening national health systems, and promoting gender equality. So in 2017, UNFPA had the potential to reach 27 million users with a choice of modern family planning methods. These contraceptives had the potential to avert: 13.5 million unintended pregnancies; 32,000 maternal deaths; 207,000 child deaths; 4.1 million unsafe abortions.
In accordance with World Population Day and within the framework of the International Conference on Population and Development of 1994 and Sustainable Development Goals Agenda 2030, a special attention is paid to ensuring universal access to reproductive health and rights, including family planning and information services.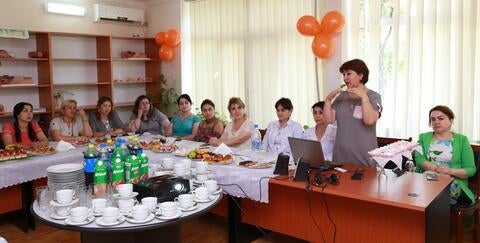 ***
THE UNITED NATIONS POPULATION FUND
DELIVERING A WORLD WHERE EVERY PREGNANCY IS WANTED, EVERY CHILDBIRTH IS SAFE AND EVERY YOUNG PERSON'S POTENTIAL IS FULFILLED.
BECAUSE EVERYONE COUNTS!