DUSHANBE, Today, November 2, 2018, the UNFPA, United Nations Population Fund in Tajikistan engaged in the annual review of the implementation of the "National Health Strategy of the Population in the Republic of Tajikistan for 2010-2020".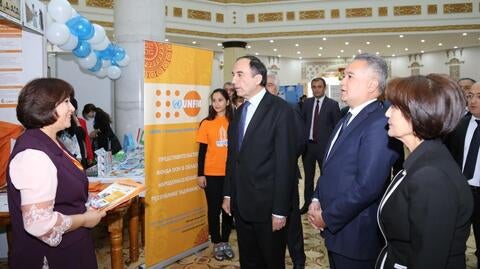 The general achievements and challenges in implementing the Strategy and the contribution of development partners were analyzed during the 8th Summit. The UNFPA supports the Ministry of Health and Social Protection of the Republic of Tajikistan for many years.
The UNFPA in the Republic of Tajikistan presented the stand in the exhibition which was organized as part of the Summit. There were presented information and promo materials on reducing maternal and child sickness and mortality rate, preventing HIV and sexually transmitted infections (STIs), as well as a new edition of the State of the World Population 2018.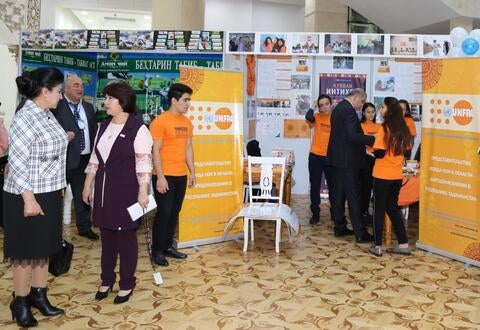 UNFPA works with a wide range of partners to achieve the goal of universal access to reproductive health and rights, including family planning and maternity protection.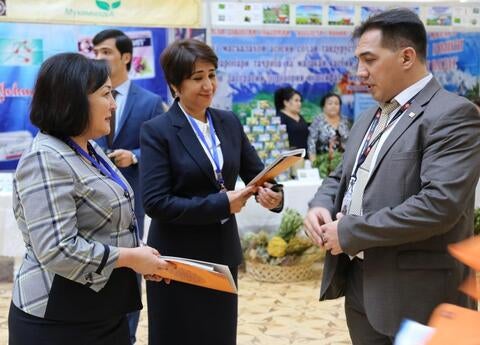 BECAUSE EVERYONE COUNTS!
***
For more information, please contact Mr. Rustem Takhirov, takhirov@unfpa.org